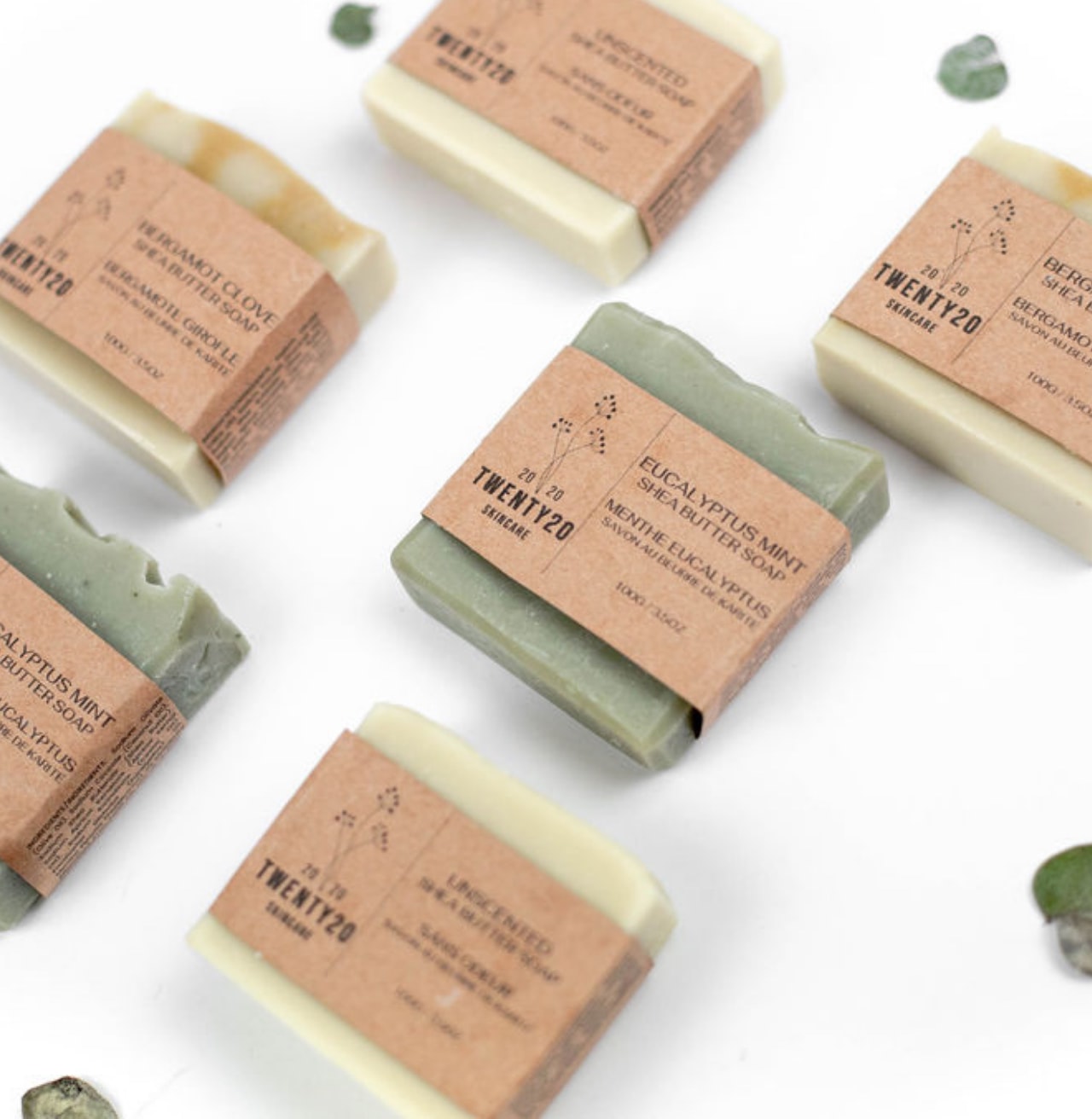 Introducing our 100% natural Shea Soap Bars formulated to cleanse and moisturize dry and sensitive skin. Featuring a high concentration of fair trade Shea Butter to help retain moisture.
These handcrafted Shea Soap Bars create a rich lather for a hydrating shower experience. 100g / 3.5 oz per bar. Here for a limited time. 
Shea Butter, Coconut Oil, Olive Oil, Castor Oil, Apricot Kernel Oil, Sodium Hydroxide, Water


Key Benefits
Shea Butter
Protects skin from dehydration, restores skin's suppleness and offers emollient properties which can improve the skin's texture. Doesn't clog pores and can be used to revitalize dry hair and define curls.

Coconut Oil
Cold pressed, unrefined coconut oil contains lauric acid which nourishes the skin and is deeply hydrating.
FAQ
Skincare
With raw fair trade Shea Butter as our main ingredient, our products are hypoallergenic and never tested on animals.
Reduce. Reuse. Recycle
Both our glass jars and aluminum tins can be recycled when empty! We also encourage you to find your own creative ways to reuse the jars around your home or office
Shipping
Orders received during our business hours are shipped out in 72 hours. For local pick-up, you will receive an email once your order has been fulfilled. For more info, visit our Customer Care →
Return Policy
We are pleased to provide a full refund on any unused products returned within 15 days of purchase. However, due to the nature of our products, we do not offer returns, refunds or exchanges on used products.